Concrete Delivery Pipe Suppliers
The article Time : 2018-12-03
product features:
Internal glue: polyurethane and butyl rubber are used as the main raw materials, and the special reinforcing agent is added. The color of the finished product is yellow and transparent. It has the characteristics of high wear resistance, high toughness, and high-pressure resistance. The wear resistance index is 2-3 times of that of ordinary sandblasting rubber pipe. In the same industry enjoys the "wear-resistant king" reputation.Our company can provide concrete delivery pipe,you can buy it.
Enhancement layer,Sandblasting hose with cloth clip adopts high-quality rubberized cloth as the reinforcing layer with good flexibility and strong bearing capacity.
The steel braided sandblasted rubber pipe is braided with special steel wire for copper plated rubber pipe, and the working pressure is 3-4 times higher than that of the sandwiched rubber pipe.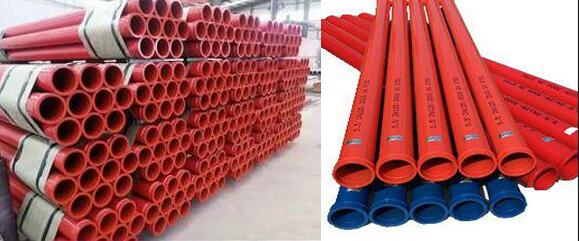 The scope of use:
The products are mainly used in all kinds of tunnel engineering, tunnel, tunnel, slope protection shotcrete anchor, in hydropower, mining, military defense, and other fields has a wide range of applications.
one.All the products of our company are sold in bulk and at low price with good quality
two. The company can customize various non-standard products for customers
there. The company has complete specifications and models, and temporarily adjusts the library specifications, so as to avoid your hard work in purchasing.
four.The company handles transportation for customers, and can deliver the goods directly to the place you specify.
five.The company doesn't take holidays and is always on call.
six. The company is responsible for tracking the overall quality of products sold by the company to eliminate your worries.
Our factory will continue to take the good faith as the foundation, persisted "the high quality product, the preferential price, the high quality service" the market policy, cooperates with the general users hand in hand, altogether creates magnificently!